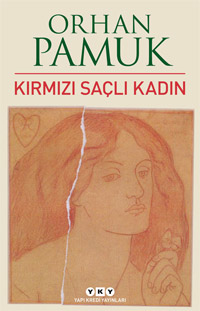 THE RED-HAIRED WOMAN
Orhan Pamuk's tenth novel, The Red-Haired Woman is the story of a well-digger and his apprentice looking for water on barren land. It is also a novel of ideas in the tradition of the French conte philosophique.
In mid-1980s Istanbul, Master Mahmut and his apprentice use ancient methods to dig new wells; this is the tale of their back-breaking struggle, but it is also an exploration—through stories and images—of ideas about fathers and sons, authoritarianism and individuality, state and freedom, reading and seeing. This short, compelling novel is at once a realist text investigating a murder which took place thirty years ago near Istanbul, and a fictional inquiry into the literary foundations of civilizations, comparing two fundamental myths of the West and the East respectively: Sophocles's Oedipus Rex (a story of patricide) and Ferdowsi's tale of Rostam and Sohrab (a story of filicide).
Throughout runs the demonic voice of the eponymous red-haired woman.